Instron Uses JuliaSim to Conduct Auto Crash Simulation and Modeling 500x Faster
By JuliaHub | Oct 31, 2023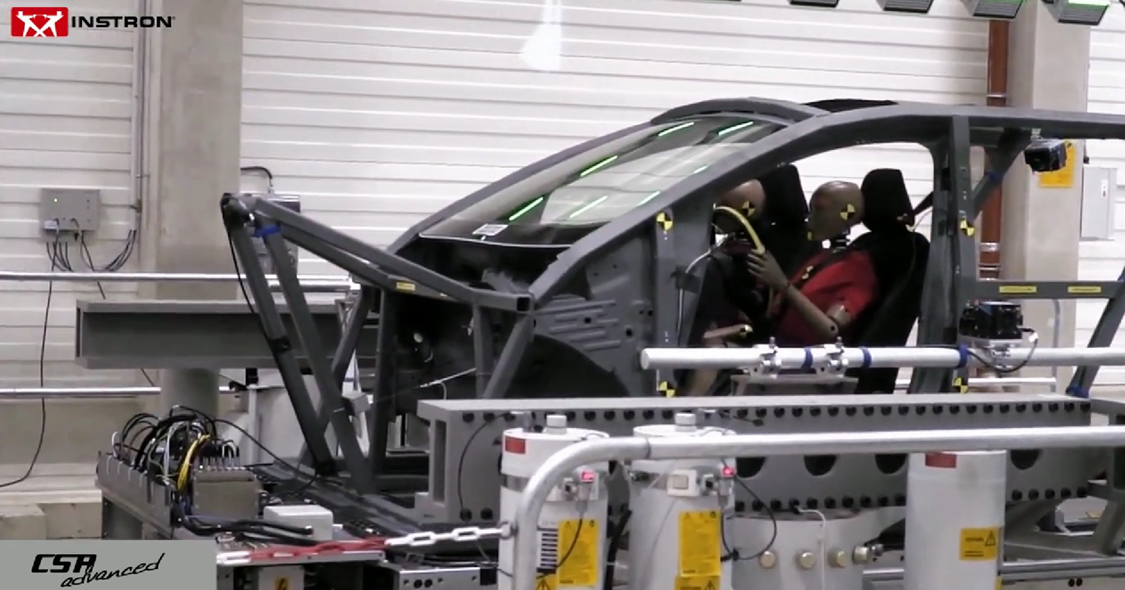 Free Webinars from JuliaHub: JuliaHub provides free Webinars covering a range of Julia topics. The Webinars are free but advance registration is required and space is limited. Please click the links below to register.
JuliaCon Local Eindhoven: The first ever JuliaCon local event takes place in Eindhoven, Netherlands on December 1, 2023. Talk proposals are due November 1.
Instron Uses JuliaSim to Conduct Auto Crash Simulation & Modeling 500x Faster: Instron uses a proprietary catapult system to simulate automobile crashes. By migrating to JuliaSim, they are now able to conduct auto crash simulation and modeling 500x faster. Click here to learn more.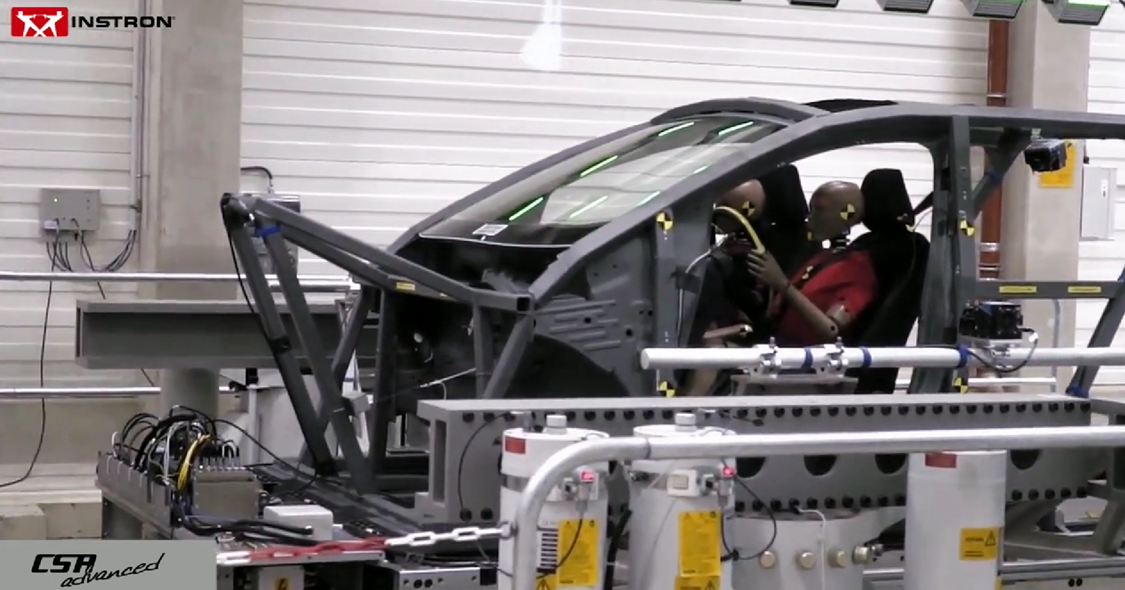 JuliaHub Showcases JuliaSim at the 2023 International Modelica Conference: Dr. Chris Rackauckas (JuliaHub VP Modeling and Simulation) showcased the new JuliaSim modeling system for a standing room only crowd at the 2023 International Modelica Conference. The presentation highlighted many new features for integrating scientific machine learning into a graphical component-based modeling system. Tooling for automated discovery of unknown physics, generating neural surrogate models to accelerate high-fidelity simulations, and the high performance solvers of Julia's SciML demonstrate how JuliaSim can improve the efficiency of industrial control and design.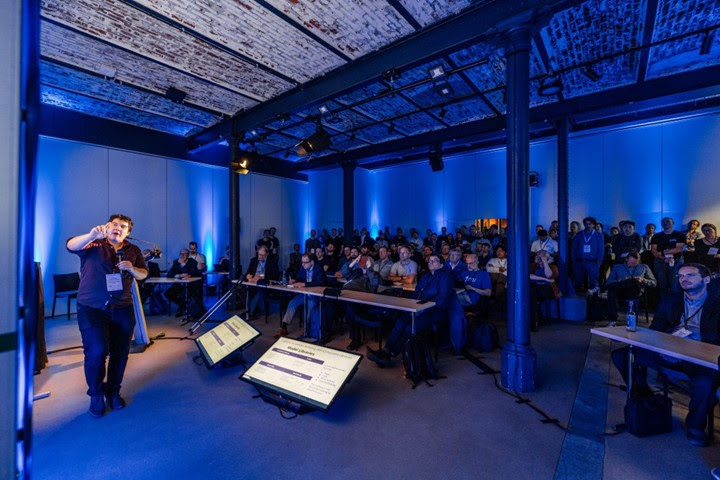 Quantitative Systems Pharmacology - Delivering Results 37x Faster: Dr. Elisabeth Roesch (JuliaHub Quantitative Systems Pharmacology Sales Engineer) has published a new blog post describing how one of the world's largest pharmaceutical companies uses Julia to dramatically increase the speed and accuracy of pharmacological modeling and simulation. Click here for more.
Julia at SC23: Dr. Johannes Blaschke (Lawrence Berkeley National Laboratory, National Energy Research Scientific Computing Center) will present Julia for HPC and Survey of Technologies for Developers of Parallel Applications: Julia at SC23 in Denver November 12-17. Click here for more information.
Dynamic Programming: Nobel Laureate Thomas J. Sargent and John Stachurski have published Dynamic Programming, a new book that uses Julia to present "dynamic programming and its applications in economics, finance, and adjacent fields like operations research. It brings together recent innovations in the theory of dynamic programming and also provides related applications and computer code." Click here to download.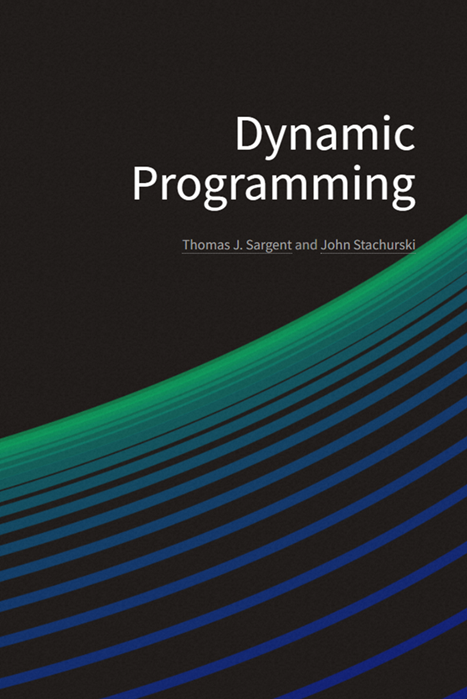 Julia with Physics in Portuguese: Francisco Adeil Gomes de Araújo and Meirivâni Oliveira have published Julia com Física: uma Introdução, a free book now available for download. Click here to download and click here for the Website.
Research Software Engineering with Julia: Stuttgart University SimTech's Research Software Engineering Summer School Julia course materials are available for free online. This summer school course was conducted Oct 9-13.
Free Compute on JuliaHub (20 hours): In addition to the features JuliaHub has always offered for free – Julia ecosystem search, package registration tools, a dedicated package server – the platform now also gives every user 20 hours of free compute. This allows people to seamlessly share Pluto notebooks and IDE projects with others and let them get their feet wet with computing without having to open up their wallets. Click here to get started or check out Deep Datta's introductory video, "JuliaHub Is a Free Platform to Start Your Technical Computing Journey", where he explains how and why to start using JuliaHub for cloud computing.
Converting from Proprietary Software to Julia: Are you looking to leverage Julia's superior speed and ease of use, but limited due to legacy software and code? JuliaHub and our partners can help accelerate replacing your existing proprietary applications, improve performance, reduce development time, augment or replace existing systems and provide an extended trusted team to deliver Julia solutions. Leverage experienced resources from JuliaHub and our partners to get your team up and running quickly. For more information, please contact us.
Careers at JuliaHub: JuliaHub is a fast-growing tech company with fully remote employees in 20 countries on 6 continents. Click here to learn more about exciting careers and internships with JuliaHub.
Julia and JuliaHub in the News
Julia Blog Posts
Upcoming Julia and JuliaHub Events
Recent Julia and JuliaHub Events
Contact Us: Please contact us if you want to:
Obtain pricing for Julia consulting projects for your organization
Schedule Julia training for your organization
Share information about exciting new Julia case studies or use cases
Spread the word about an upcoming online or offline event involving Julia
Partner with JuliaHub to organize a Julia event online or offline
Submit a Julia internship, fellowship or job posting
JuliaHub is a fast and easy-to-use code-to-cloud platform that accelerates the development and deployment of Julia programs. JuliaHub users include some of the most innovative companies in a range of industries including pharmaceuticals, automotive, energy, manufacturing, and semiconductor design and manufacture.
Julia is a high performance open source programming language that powers computationally demanding applications in modeling and simulation, drug development, design of multi-physical systems, electronic design automation, big data analytics, scientific machine learning and artificial intelligence. Julia solves the two language problem by combining the ease of use of Python and R with the speed of C++. Julia provides parallel computing capabilities out of the box and unlimited scalability with minimal effort. Julia has been downloaded by users at more than 10,000 companies and is used at more than 1,500 universities. Julia co-creators are the winners of the prestigious James H. Wilkinson Prize for Numerical Software and the Sidney Fernbach Award.
Looking for Model Predictive Control (MPC)?
Learn about JuliaSim Control in our webinar on MPC, trimming, and linearization in JuliaSim.
Watch Now