SciML: Scientific Computing + Machine Learning = Industrial Modeling for Engineers
Understand how robust MPC takes parameter uncertainty into account ensuring that the controller achieves good performance and constraint satisfaction despite uncertainty in the model
Julia collaboration

has taken a revolutionary

leap

forward

with

JuliaHub Projects.
Wednesday, November 01 | 1:30 PM ET (US)
Building Custom Julia Packages and Private Registry Management

Are you ready to take your Julia development to the next level? Join us for an exclusive Webinar on Private Registries and Proprietary Packages on JuliaHub, where we will unveil powerful new tools that enable users with teams and enterprise subscriptions to create and manage multiple private registries for their proprietary Julia packages. Participants will gain in-depth knowledge about creating private package registries and leveraging the allow/disallow feature to control access. Additionally, we will introduce the concept of vetted registries and demonstrate how they can be a crucial aspect of your development workflow.

What You'll Learn:
Creating Private Package Registries: Discover how to set up and manage private registries on JuliaHub, providing secure storage for your proprietary packages.

Leveraging Allow/Disallow Feature: Learn how to control access to your registries effectively, ensuring only authorized users can interact with your packages.

Understanding Vetted Registries Concept: Grasp the concept of vetted registries and how they can streamline your development and collaboration processes.
After this Webinar, we will share with participants the slide deck and the recorded Webinar video, allowing you to revisit key concepts and demonstrations at your convenience.
Register now to reserve your spot! Availability is limited.
Register now!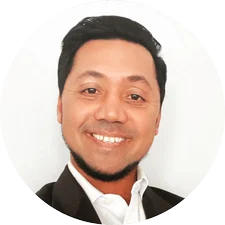 Deep Datta is Product Director at JuliaHub Previously, he was senior product manager at JFrog where he led their partnership team through building DevOps-focused integrations. He also helped the Conan open-source community develop a central repository for C / C++ packages called ConanCenter. With over a decade of startup experience, Deep has worked in product R&D, engineering, and open-source program management.
Model Discovery
Combine models with tools like DiffEqFlux and NeuralPDE to discover missing physics and generate digital twins.
Combine with Pre-Built Models and Digital Twins
Grab complete models from the JuliaSim Model Store and compose the pieces to accelerate the design process.
Specialized Numerical Environments
Use the latest numerical tools, like discontinuity-aware differential equation solvers, high-performance steady state solvers, and domain-specific environments.
Blending classical physical modeling with modern Scientific Machine Learning techniques.
Accelerate
JuliaSim is a next generation cloud-based simulation platform, combining the latest techniques in Scientific Machine Learning with equation-based digital twin modeling and simulation. Our modern ML-based techniques accelerate simulation by up to 500x, changing the paradigm of what is possible with computational design. The premise of the software is to facilitate the design and accelerate challenging real-life models of considerable complexity.
Integrate
JuliaSim allows the user to import models directly from the Model Store (more information below) into the Julia environment, making it easy to build large complex simulations. The user-friendly GUI facilitates the process and makes simulation more accessible to a wider audience.
Specialize
JuliaSim produces surrogates of blackbox (and regular) dynamical systems using Continuous Time Echo State Networks (CTESNs). This novel technique allows, amongst other features, for implicit training in parameter space to stabilize the ill-conditioning present in stiff systems.
Learn more about the JuliaSim Ecosystem
Julia Computing delivers JuliaSim as an answer to accelerating simulations through digital-twin (or surrogate) modeling. By blending classical, physical modeling with advanced scientific machine learning (SciML) techniques, JuliaSim provides a next-generation platform for building, accelerating, and analyzing models.